<- Page des Paroles... Lyrics Page...
Crass
Christ - The Bootleg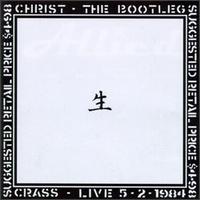 The Falklands (Introduction)
Take It As Entertainment
---
CHRIST - THE BOOTLEG
Recorded live on 5/2/84 during Crass' last tour, this CD is a reissue of a vinyl-only LP originally released in 1989 and limited to only 1000 copies. Crass were contacted and permission was given to make the recording available again... a live document of one of the most important and influential bands in punk.
Crass were Anarchy, Peace and Freedom.
No need to go further!! It's just Tripod publicity!!
Pas besoin de descendre plus!! C'est juste de la publicité de Tripod!!